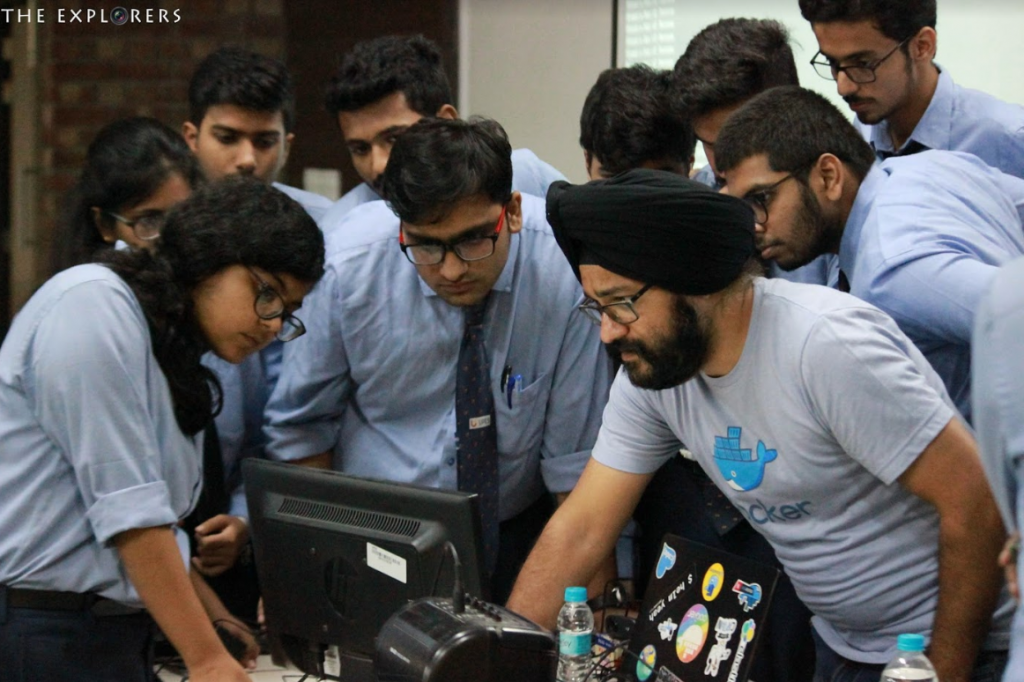 On the 3rd of October, I travelled to UPES Dehradun(around 1500 miles) for 1 day session on " The Pico project" as well as conducting Docker workshop on Raspberry Pi. It was an amazing experience where I got chance to interact with the University students for the first time.
With over 82+ students, the session all began at around 11:00 AM where I started my talk on IoT devices and how it has transformed everything from Human Life to the business capabilities. I was amazed to find that the major of the audience have brought their own Raspberry Pi 3 Model B for the workshop.
After 30-minutes of talk, I conducted a workshop where I invited around 6-7 university students to bring their Raspberry Pi boxes so as to install Docker Engine 19.03.2 and showcased how to create Docker Swarm cluster out of those 7 Raspberry Pi boxes. We ran Portainer and Swarm Visualizer on those 7 Node Swarm Cluster.
Link for Docker on Raspberry Pi workshop:
http://dockerlabs.collabnix.com/beginners/install/raspberrypi3/
After finishing the lunch at around 1:45 PM, we started with Docker Workshop at sharp 2:00 PM. First I asked all the students to create DockerHub account so as to carry out the task of building the first Docker Image and pushing it to DockerHub. We covered Beginners track
http://dockerlabs.collabnix.com/workshop/docker/ which comprised of the below sections:
Pre-requisite:
Getting Started with Docker Image
Accessing & Managing Docker Container
Almost all the students were really quick in following the tutorials and finishing their workshop. Special thanks to
Marcos Liljedhal , Founder of Play with Docker Platform for ensuring that the platform is up and running, Jenny Burcio, Docker Inc and Karen Bazja, Docker Inc for all the support in making this happen. At the end of the workshop, I was handed over momento for sharing knowledge around Docker & IoT.
It was day well spent interacting with UPES students & Faculties. I got chance to roam around the city and capturing few of the amazing scenetic around the UPES campus.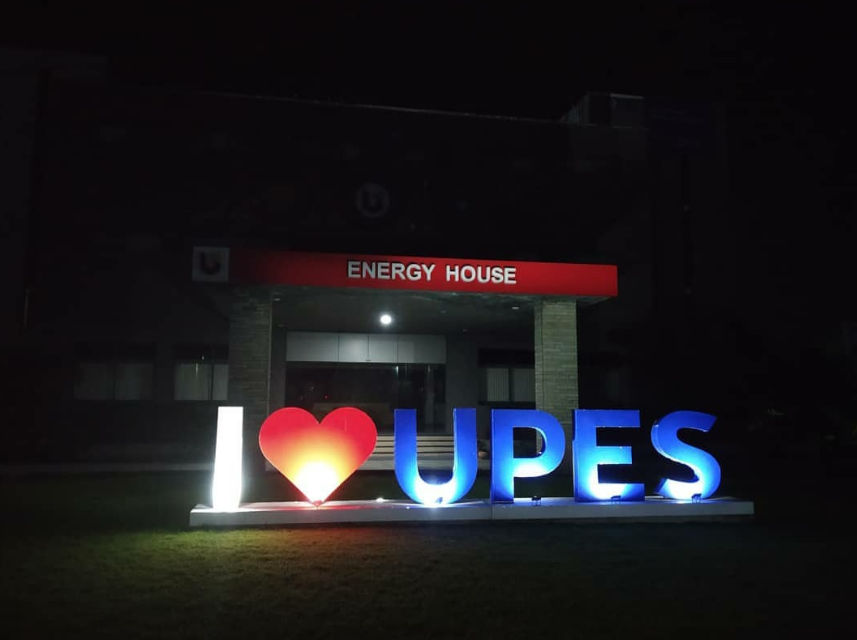 Outcomes & Initiatives...
This trip brought an effective outcome and initiatives around collaboration to build Docker Community. First of all, Docker Dehradun Meetup community is BORN. If you are in Dehradun during the 2nd week of November, don't miss out Docker Dehradun Meetup #1 event which is slated to happen inside UPES campus.
We have started Docker UPES whatsapp chat group for the students in case they have any queries around Docker & Kubernetes. It grew to 150+ members within few hours. We started a dedicated Collabnix Slack channel for UPES students so as to collaborate and conduct future Meetup events.
Please follow and like us: