DevOps is a big trend in IT today. This methodology has been known for a while and is still being actively adopted by companies of all sizes and across the globe. So if you are currently in college and hoping to build a career in IT or software development, studying this matter is crucial for success.
DevOps consists of many different practices, tactics, and tools. One of them is project management software. If you are a student interested in this matter, you might want to delegate your current tasks to a professional pay for paper right now and spend some time exploring this topic. To help you get started, in this article, we will give you a brief guide to DevOps and the real role of project management software in this methodology.
What Is DevOps?
Whether you are already in the IT industry or planning to step into it, understanding DevOps is crucial in today's world. After all, 54% of companies in this sector have already been using this methodology for 3+ years as of 2023.
So what does it stand for?
In a nutshell, DevOps is a specific methodology used in IT and software development. It blurs the boundaries between the development and operations departments. The core goal is to optimize and streamline the entire workflow. As a result, this methodology lets companies deliver high-quality programs and apps in the shortest time.
The Role of Project Management Software in DevOps
First of all, it's worth saying that project management itself plays a pivotal role in this methodology. It enables companies to:
Organize the workflow;
Formulate strategies;
Motivate employees;
Control the project efficiently.
Now what's the role of project management software in this process?
In a perfect DevOps environment, managers, as well as other team members, are responsible for handling their tasks timely and keeping track of the progress. To do this, they could use sticky notes, notepads, or spreadsheets. Or they could leverage specialized software that has all the necessary tools in one place.
The core benefits of such programs include:
Enhanced scheduling and planning;
More efficient role allocation and task delegation;
Effective risk mitigation;
Seamless file sharing and easy access;
Smart tools for budget management;
Opportunities for remote working;
Simple integration of new team members.
Thanks to all these benefits, the right project management software can empower entire teams and enhance the productivity of every member. But most importantly, such programs help improve collaboration, which is the core element of DevOps. These tools offer a variety of features for collaboration, such as file sharing, online chats, and more. These features help remove the communication gap and foster effective group work.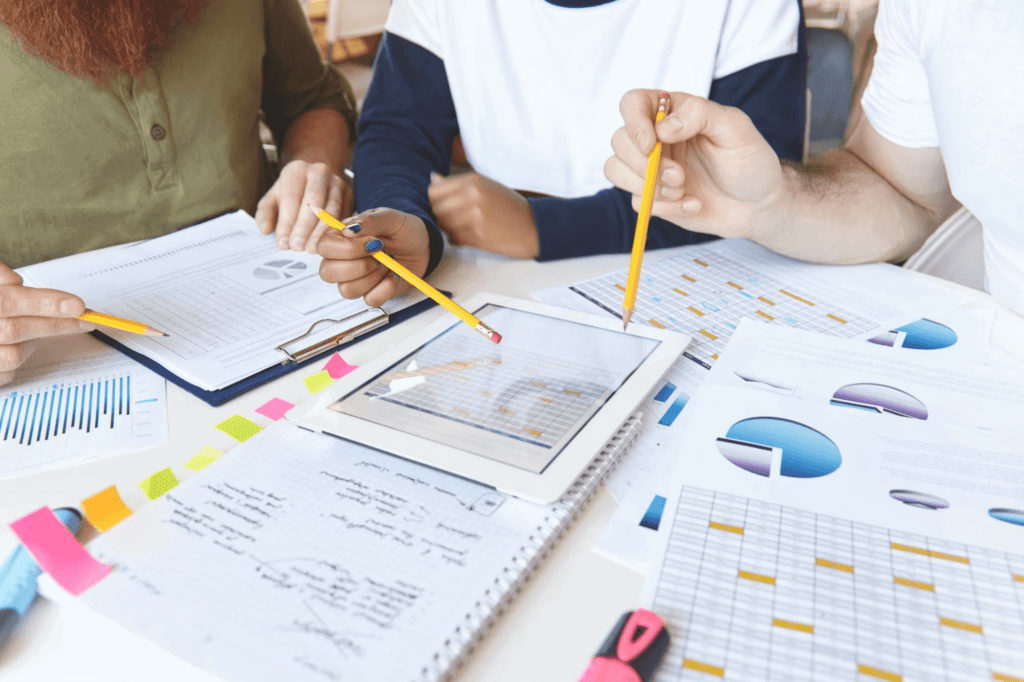 4 Hacks for Maximizing Collaboration Efficiency With Software
Now that you know about the role of project management programs for DevOps, you must be wondering how companies maximize their group work efficiency using such tools. Below are some of the best hacks that make this possible.
Pick the Best Tool
To start gaining tangible benefits, companies need to choose the right solution that aligns with their project's scope and needs. The main elements worth considering include task management, collaboration, communication features, intuitiveness, etc.
Break Down and Define Milestones
With the help of the right programs, companies need to craft structured plans for their projects. At this stage, it's crucial to define the primary goals, break them down into smaller tasks, allocate roles, and identify the key milestones.
Prioritize and Set Due Dates
Once the big goals are broken down into small chunks, it's important to prioritize them according to their urgency and importance. Luckily, project management solutions have all the tools needed for this. And such solutions also typically feature deadlines and notification features. It's highly recommended to use them to maximize efficiency.
Encourage Communication and Collaboration
Lastly, if companies want to maximize group work efficiency, they should foster open communication within their teams. As was mentioned earlier, project management software typically features a lot of great collaboration tools. So it's important to encourage all team members to use these tools to solve issues, ask questions, etc.
The Bottom Line
Now you know the basics of DevOps and how project management software helps maximize efficiency in this methodology. Of course, there are many other important things to learn concerning this matter. So if you are a student aiming for a career in IT, don't hesitate to use the best research paper writing services to save enough time to explore this topic and prepare for your future job well. Good luck!
Please follow and like us: