Docker Bangalore Community is very close to reach 11,000+ members. In collaboration with JFrog, the community brought together the DevOps and DevSecOps ecosystem together on March 26, 2022, to celebrate Docker 9th birthday. 
Since its introduction at PyCon in 2013, Docker has changed the way the world develops applications. And over the last 9 years, we've loved watching developers and Devops community members – new and seasoned – bring their ideas to life with Docker. Docker's Birthday Celebration is not just about cakes, food and party. It's actually a global tradition that is near and dear to our heart because it gives each one of us an opportunity to express our gratitude to our community of contributors, customers, partners and users. The goal of this global celebration is to welcome developers, Devops and DevSecOps engineers and allow them to present their experience and share their knowledge with the global community.
The Docker Community Meetup featured  a highly technical sessions delivered by speakers coming from top startups like JFrog, Tenable, IoTIFY and Signoz. Shilpa Kallaganad, a DevOps Engineer from JFrog kicked off the event and offered a deep insight into with the DevSecOps workflow in the modern DevOps culture.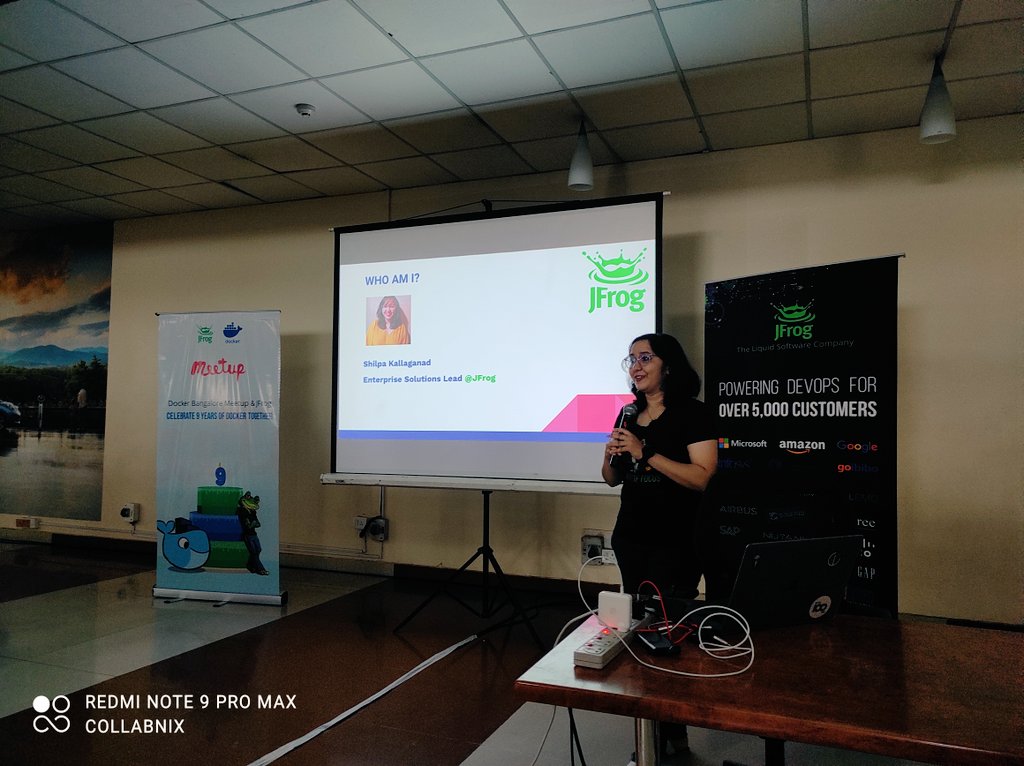 Next, I presented the current state of Docker highlighting the product offering and subscriptions from Docker. I showcased a LIVE demo around Docker Dev Environment and built a Flask-based app with Redis using awesome-compose.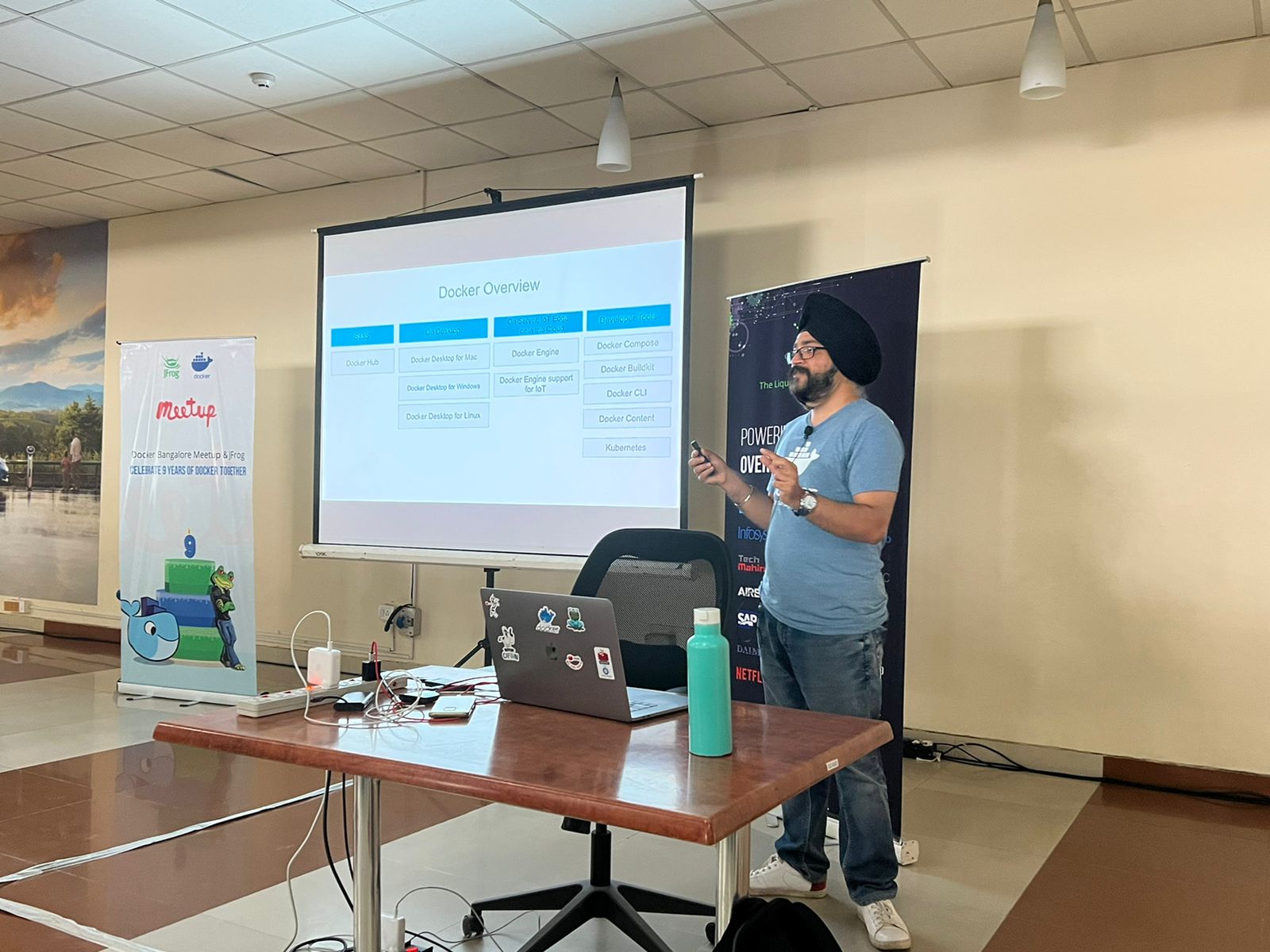 Next, Sangam Biradar, a Technical Advocate from Tenable and active Collabnix contributor demystified Kubernetes security and implementation.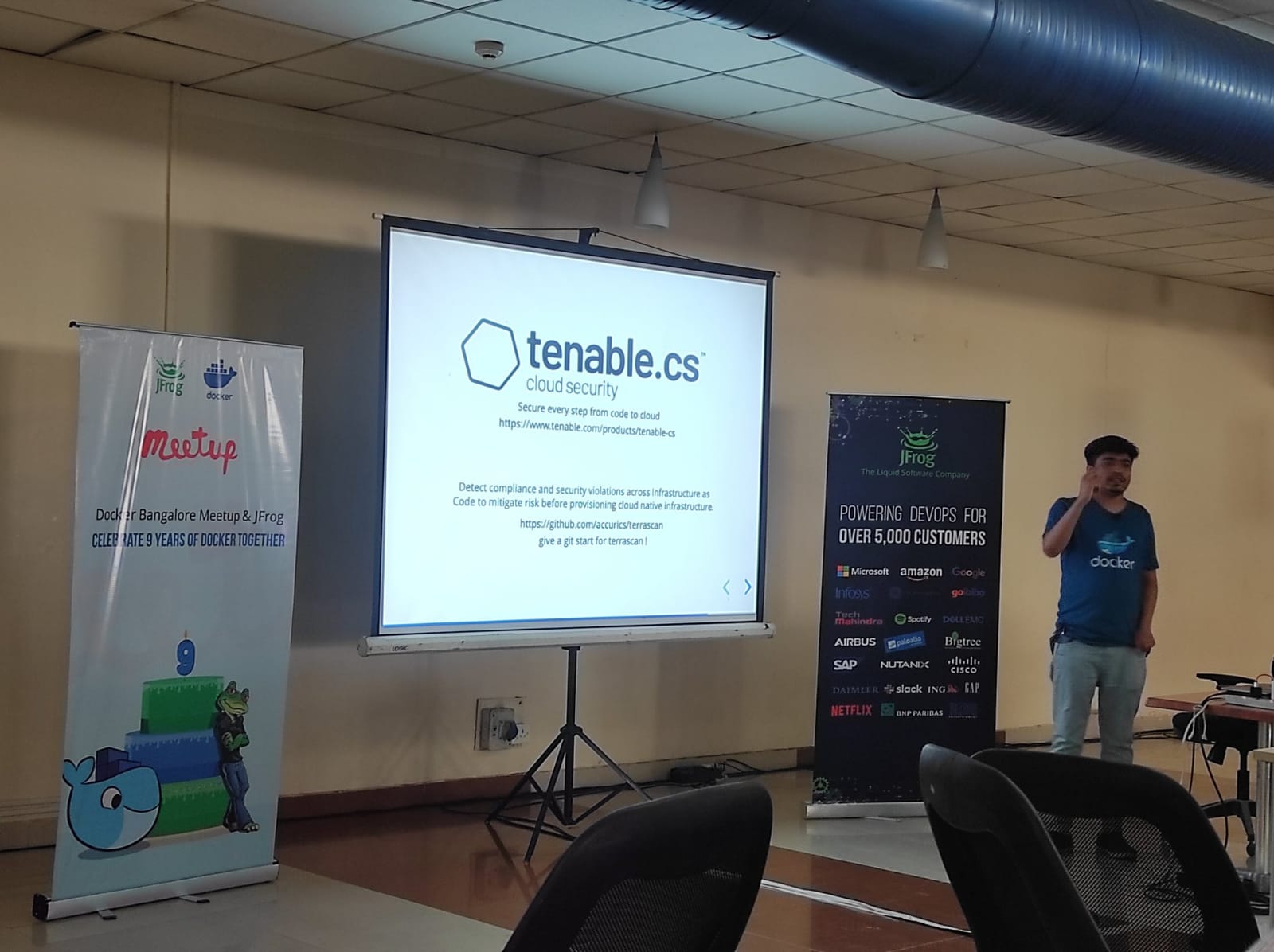 The community came together to celebrate a cake cutting and snacks at around 11:30 AM as per the plan.
To keep the celebration unique and exciting, we welcomed the youngest person in the Meetup and invited him to cute the cake along with the community members.
While Lakshmi Prasad, a Customer Support Manager from JFrog delivered an interesting talk around DevOps monitoring and alerting, the audience really loved a session delivered  by Arun Kumar Gopalakrishnan on Blockchain and DevOps.
Next, Robin Biju Thomas, a Product Manager from IoTiFY,  presented a unique IoT track titled "Stateful Simulation of IoT Devices with IoTIFY. The last session was presented by Ankit Nayan, Co-Founder of Signoz where he showcased the Open source observability with OpenTelemetry along with Prashant Saini, Senior Software Engineer at Signoz.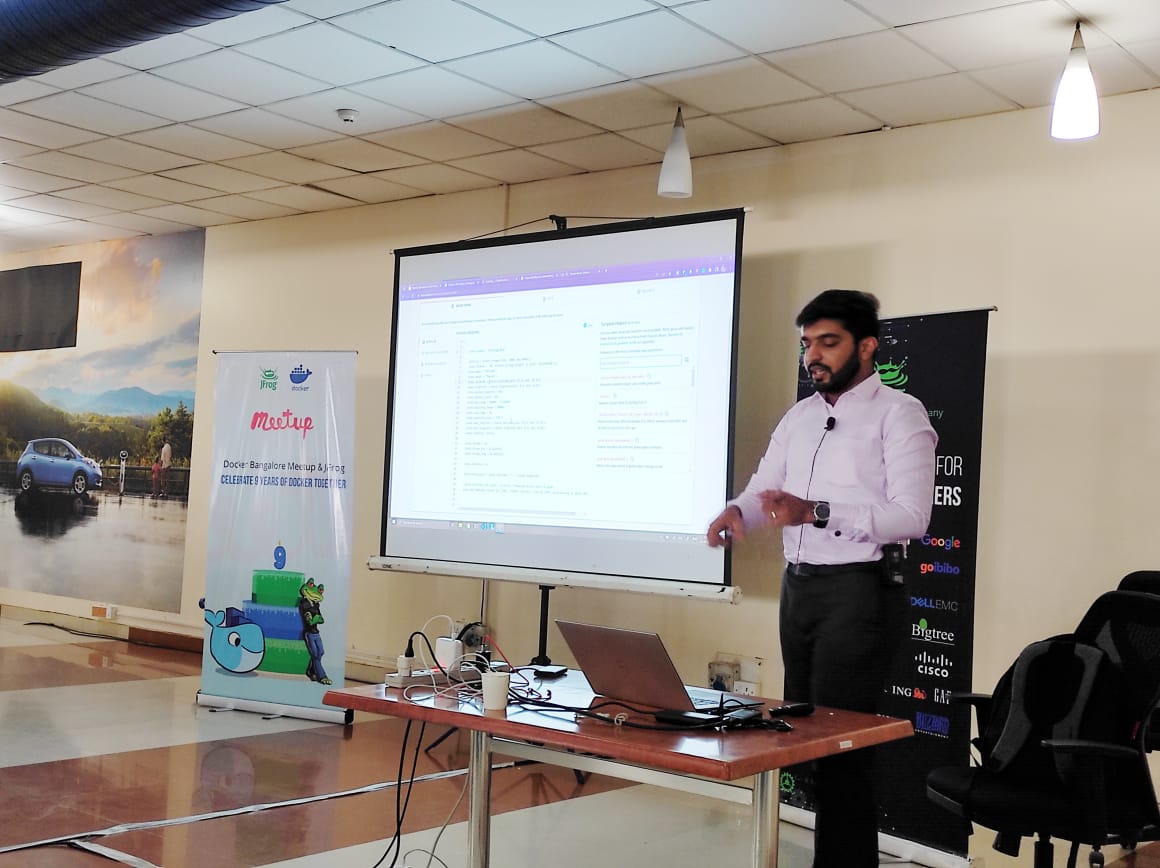 Overall, the event was a huge success with great audience and speakers. Thanks to Docker, Inc for sponsoring the cake. Special thanks to JFrog team for great swags, goodies, Apple iPod Pro raffle and sponsoring food. It was a day well-spent with the community.
Check out the sneak-peek of the event: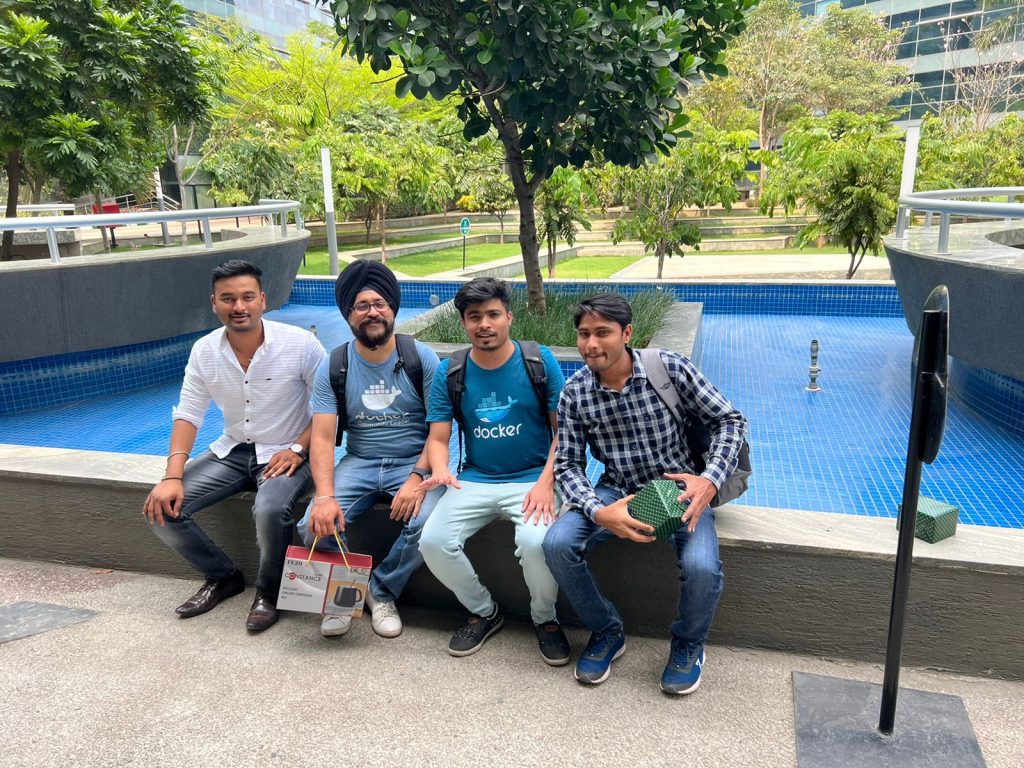 Do you want to be a part of our community? Join us at Docker Bangalore Meetup Group
Join us at Collabnix Slack if you want to chat and sponsor a venue for our next upcoming event.
Please follow and like us: