This is a guest post contributed by Collabnix Community member Anastasia Stefanuk, a Professional writer, journalist and editor.
Hiring a software developer is considered an investment. If you hire the right software developer, you will have someone who will always ensure that your tasks and projects are done well.
It does not mean that you can just hire any random developer to help you out. You need to make the right choices to make your investment count. How much does it cost to hire a software developer anyway? This is just one of the things that you will learn as you continue reading.
Who is a Software Developer?
Some people are into solving a lot of technology puzzles. They are challenged whenever they are faced with some technical problems. The only thing that they want to do is to solve the problem at hand.
A software developer is someone creative. This is someone in charge of creating computer programs, apps, and so much more. The best software developers will be able to create complex systems that can help improve all the programs that depend on it.
Many people can try learning how to become a software developer, but some people are naturally talented at doing it. Some have specializations depending on their interests. Some just like solving more challenges than creating new codes. Some will focus on applications, while others will focus on whole systems. You can look into software development nearshoring to find the right people.
Some Common Software Developer Duties
One of the most common things software developers do is write codes. They will analyze the needs of the people who are using the software. They will develop codes depending on what they need. Through the codes, they can do the following:
Solve problems
Provide entertainment
Make the whole software or program user-friendly.
They will usually map out designs, create flowcharts, and ensure that all steps are properly done. They can also build different diagrams and models to further help programmers write the rest of the code needed for the system or the program.
Hiring Software Developers and Specialists
You need to hire the right software developers and specialists to create the right programs for your needs. How are you going to start the hiring process? You can look for companies that offer BPO services. They usually have software developers under them that you can hire from their company.
There are hundreds of thousands of software developer jobs that are being offered all over the world. You need to be specific about the type of software developer you want to narrow your search. Are you searching for a senior software developer? Are you searching for someone who is just starting so that you can train the person properly? The more that you know about the type of developer that you are searching for, the easier the search is going to be.
Software Developer Rates
The rates for software developers will change per country. Some people consider off-shoring because the rates are much lower.
You should still consider the skills of the developers that you are hiring. If you want access to developers who are highly skilled and will not have staggeringly high rates, you can check BPO in Ukraine.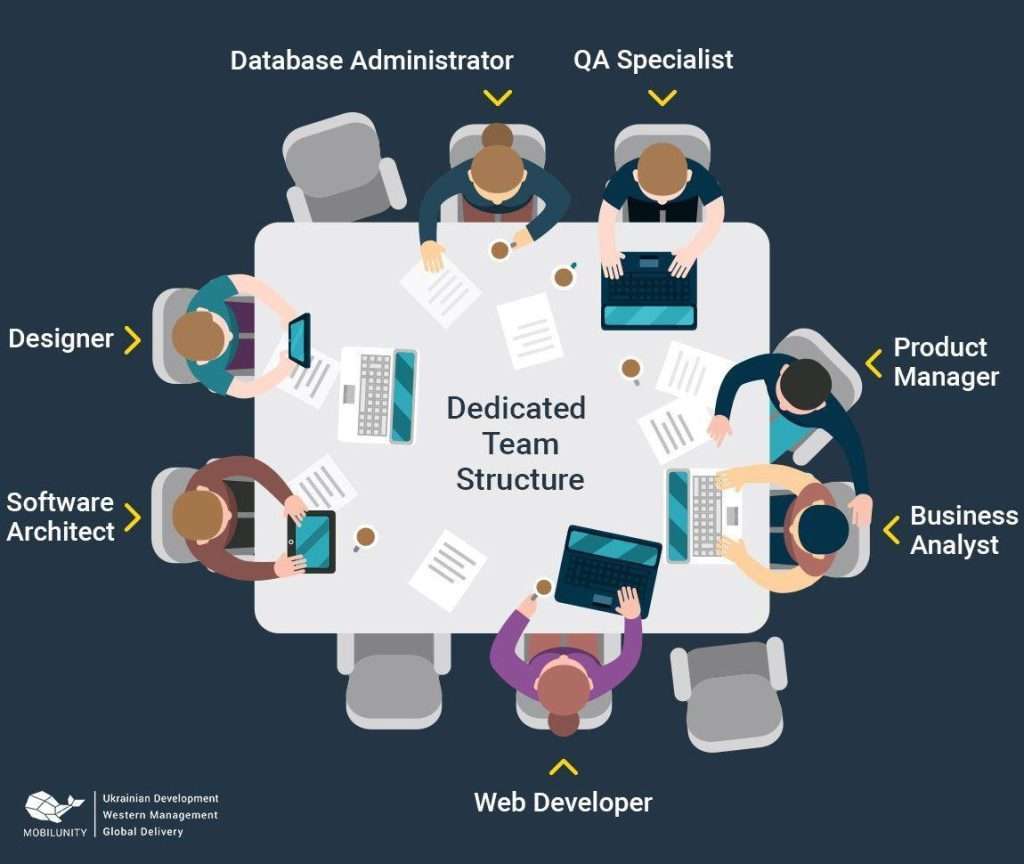 Image from: https://mobilunity.com/blog/hire-dedicated-development-team-in-ukraine/
Offshore and nearshore solutions can help you hire the best software developers without having to pay a huge amount of money. You need to pay for a lot of things as an employer such as the following:
Benefits that are required by the government
Insurance
Paid leave
Retirement
Supplemental pay
Offshoring and near-shoring will help reduce these fees and costs. You will have enough money to pay for the other needs of your company. At the same time, you can be assured that your developers are well-skilled. They can do all of the tasks that in-house employees can also do. They are even better at doing the tasks sometimes.
Where You Can Source Potential Candidates
Image from: https://mobilunity.com/blog/hire-web-app-developers/
You can always search for companies with a team of employees waiting to be hired. You can also check through job boards. You can show the job description through your network, and you may be connected to other people who may be a good fit for your needs.
You can also come up with your applicant tracking system. You can use some of the already available systems, but having your own can be tailor-made for your needs. The price tags will be different, but it can be worth it.
One of the most effective ways to recruit the right software developers is to check external recruiters. They can offer the best people. These are people that they have already checked. Some of them still need to be trained by your company, but the costs will still be lower compared to hiring in-house employees.
Find the Best Software Developers Through Outsourcing
Some of the best outsourcing specialists are contacted by short to medium-sized businesses. They know they can get the right people without paying premium prices. Looking for the best outsourcing specialist that can offer your company's needs should be your main goal. Once you do this, you can have the advantage of having skilled and knowledgeable employees who can finish your tasks and projects.
Please follow and like us: