Over the past decade, there has been a consistent decrease in fan attendance at live sporting events. The advancement of traditional broadcasting and newer live streaming services, combined with the declining cost of high-quality television and internet, has allowed fans to enjoy their favorite sporting competitions from the comfort of their homes or on their mobile devices. As a result, organizers of sporting events are faced with the challenge of finding fresh and innovative ways to attract spectators back to the stadiums.
Sporting associations, clubs, and event organizers are increasingly embracing new technologies to enhance engagement and loyalty among sports fans. These technologies aim to provide more immersive experiences both within and outside the stadium.
Smart Stadiums
Stadiums are now incorporating innovative location-based technology to provide a fully immersive experience for spectators.
This digitization trend is transforming how stadiums operate and improving the fan experience. As a result, even the design and construction of new stadiums, such as the NFL's Buffalo Bills' upcoming venue, are now heavily focused on integrating data-driven solutions. This new stadium will leverage advanced technology to enhance both game-day experiences and concerts, ensuring an unforgettable experience for fans.
One of the latest examples most high-profile sports franchises are gearing towards is ticketless entries. The dislike for waiting is universal, as long queues frequently prove to be an annoyance. They consume valuable time that could be spent socializing or engaging in leisure activities with friends, resulting in potential financial losses for stadium owners. Therefore, it is crucial to find ways to eliminate queues.
Fortunately, with technological advancements, achieving this goal is not as challenging as it may seem. Thanks to innovative technologies like facial recognition and other biometric solutions, ticketing systems are increasingly transitioning to paperless methods. These cutting-edge systems can identify users within seconds, significantly improving efficiency and convenience. Additionally, implementing such technologies eliminates the risk of fraud and has the added benefit of being more environmentally friendly.
The Power of 5G
Stadiums have always been more than mere physical spaces; they can be better defined by the atmosphere that unfolds when fans and players come together to celebrate their love for the game. The primary motivation behind sports clubs seeking 5G coverage in their stadiums is to enhance and nurture spectators' passion. The sense of camaraderie that permeates the atmosphere is fostered by enabling fans to connect with social media platforms easily.
Previously, limited bandwidth and high latency often hindered game attendees from accessing the internet swiftly or to a usable extent. This was primarily due to the immense volume of traffic within the stadium. However, with the implementation of an upgraded network, fans will now have the ability to post on social media, share instantly, stay on top of the best betting promos, and react to game updates in real-time. This newfound capability allows for a more interactive game experience for those inside and outside the stadium.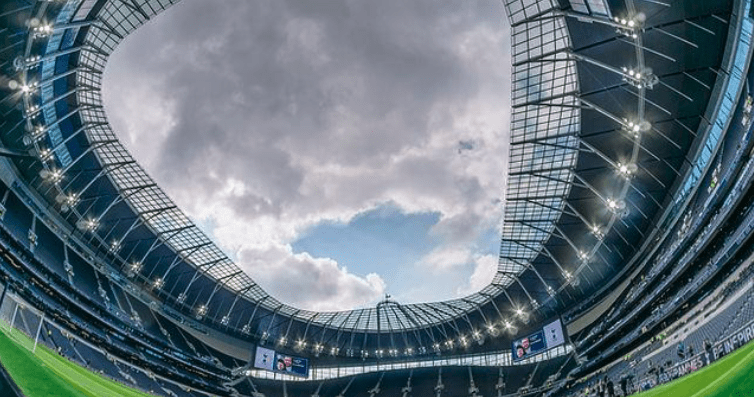 Virtual Interactions and Data
In today's age of smartphones and fast internet, fans no longer have to be physically present at the stadium to experience the thrill of a game. Virtual Reality (VR) technology has allowed supporters to fully immerse themselves in the match-day experience right from the comfort of their homes. Teams like Manchester City have adopted VR to give fans a 360-degree view of the pitch, locker room, and training grounds. It's like having a front-row seat without ever having to leave your living room.
The utilization of data analysis has completely transformed the way teams approach their strategies and game tactics. By employing tools such as player tracking, heat maps, and performance analytics, coaches can adapt more efficiently to in-game scenarios. For instance, Liverpool's pressing style is supported by extensive data analysis, which enables them to optimize player performance. Similarly, Pep Guardiola's tactical brilliance at Manchester City has been sharpened through cutting-edge technology.
As fans, these advancements have deepened our comprehension of the game, providing insights into the reasoning behind specific formations or substitutions. They bring us closer to understanding the thought process that drives our favorite teams' successes and failures.
Please follow and like us: