In a recent survey of 191 Top Fortune 1000 executives, 69% of them believe that conference presents a wealth of networking opportunities which is clearly a driving force behind their decision making. What it means is that the conference is NOT only about attending sessions but all about –
Gaining visibility,
Networking ,
Building strong relationship,
Connecting with Speakers
Connection with your customer
Meeting Like-Minded People
Hence, attending conference might be one of the best things you can do for your career. It is the time where you learn about new industry trends, gain some new skills and make all kind of new connections.
Dockercon 2018 is just a month away. It is happening this year at Moscone Center ~ one of the largest convention & exhibition complex in San Francisco, California starting June 13-15, 2018.  The event is expected to welcome 6,000+ developers, sysadmins, architects, VP of Apps & other IT leaders to get hands-on with the latest innovations in the container ecosystem. This is where all general DockerCon activities such as keynotes, breakouts, networking, meals, etc. will take place.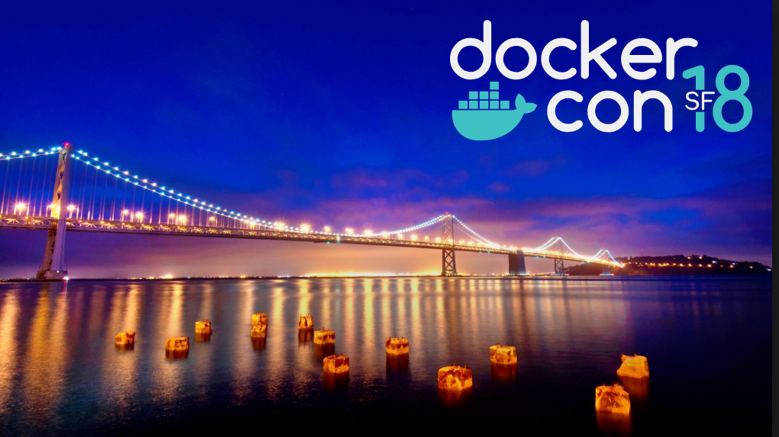 Use code "CaptainAjeet" to get 10% off on DockerCon 2018.
New to Dockercon?
DockerCon is an event where the Docker community comes to learn, belong, and collaborate. Attendees are a mix of beginner, intermediate and advanced users who are all looking to level up their skills and go home inspired. With a 2 full days of training, more than 100 sessions, 100+ sponsors, free workshops & hands-on labs, and the wealth of experience brought by each attendee, DockerCon is the place to be if you're looking to learn Docker in 2018.
I assume that you are able to convince your boss for Dockercon. Awesome! If you are still planning for it, here is a bonus – Docker Team has prepared this booklet for you.
Starting with booking your conference – the cost of many conferences increases substantially in the run up to the event, make sure you book as soon as possible to take advantage of early bird registration rates. Booking in advance always keep your travel and accommodation costs lower too, so whether you're funding yourself or spending from a grant, it's always good to save a little cash along the way (which you can hopefully put towards your next conference!). But in case you missed it out, here is the latest price list for various training sessions you might be interested to invest on –
Please Note: Your Full conference pass includes talks, workshops, keynotes, breakfast/lunch, unlimited coffee & access to party. The training & certification packages are additional purchases & not included in the full conference pass. In case you're new, please note that as  a DockerCon attendee, you'll have the opportunity to appear and earn 'Docker Certified Associate' designation with the digital certificate and verification to prove it! You should be able to schedule your exam during the below timeframe:
Under this blog post, I have come up with the list of important suggestions on how to make the most out of this amazing event.
#1 – Let's begin with Housekeeping stuffs…
Based on my past experience, I suggest to keep your phone and laptop chargers with you.You're going to spend a huge part of your day on your devices — don't get caught with dead batteries. If you are travelling from India, be aware a normal laptop charger plugin point mightn't work for you. You might need to carry US complaint laptop battery charger plug point. During my first visit to Docker Distribution System Conference, Berlin(Germany), I had a hard time looking out the right plug point for my laptop charger.
Secondly, ensure that you pack enough business cards. Make sure you have some on hand and a stash in your luggage. You never know how many people you're going to meet. Thirdly, if you are presenter or conducting a workshop in the conference, ensure that you  bring the materials you need for demos. By no means should you spend the conference pitching to people who don't want to be pitched. However, if one of those pre-set prospect meetings turns into a real sales opportunity, it'll be more efficient — and impressive — if you can provide a walkthrough on the spot.
#2 – Prioritize Your Time
At any conference your time will compete with many activities. How can you maximize your time while you're there? Here are some things to consider before you arrive.Are there many tracks going on at once? Will you have access to video recordings after the conference?Will there be a lounge or hack area outside the sessions?
The one session you should not miss is the keynote. All conferences have a keynote. It dictates the rest of the conference with high profile speakers or major announcements. Yet, the keynote is the single common session for the entire conference. You can use the keynote to break the ice while networking. Below is the snapshot of Dockercon Schedule you can go through and plan for prioritizing your time.
Conferences are broken down into "tracks" – these are different sets of simultaneous panels, talks or workshops that can be set up using a variety of criteria. Some of those criteria can be based on subject matter (e.g. Technology track, Business track, Legal track, etc.). Other times, they can set up based on format (e.g. Talks, Panels, Workshops, etc.). Here are the list
Kubernetes extensibility by Tim Hockin and Eric Tune (Google)
Accelerating Development Velocity of Production ML Systems with Docker by Kinnary Jangla (Pinterest)
Digital Transformation with Docker, Cloud and DevOps: How JCPenney Handles Black Friday and 100K Deployments Per Year by Sanjoy Mukherjee, (JCPenney)
Don't have a Meltdown! Practical Steps for Defending your Apps by Liz Rice (Aqua) and Justin Cormack (Docker)
Creating Effective Docker Images by Abby Fuller (AWS)
App Transformation with Docker: 5 Patterns for Success by Elton Stoneman (Docker)
#3 – Break Out of Your Comfort Zone
A Conference is the time to meet new people, but its also a time build on the relationships you already have. You might be interacting with your counterparts in other part of world, hence this is the time where you can strengthen your bonding. If you know of people you want to reconnect, you can reach out few weeks before the conference to setup a time to meet for coffee or a meal while you're at the event.
DockerCon is all about learning new things and connecting with the right people. One of such innovative platform introduced during Dockercon 2017 was called Hallway Track. Docker Hallway Track is an innovative platform that helps you find like-minded people to meet one-on-one and share knowledge in a structured way, so you get tangible results from networking.It is a one-on-one or group conversations based on topics of interest that you schedule with other attendees during DockerCon. Hallway Track's recommendation algorithm curates an individualized selection of Hallway Track topics for each participant, based on their behavior and interests. Don't miss out this chance which allows you meet and share knowledge with community members and practitioners at the conference.
Dockercon is a great place to meet Docker Captains. Docker Captains are technology experts and leaders in their communities who are passionate about sharing their Docker knowledge with others. Don't miss out this chance to say "Hi" to them and know about their contribution towards the community.
#4 – Don't Miss out the Evenings
Conferences don't stop after the final session of the day. There will be many opportunities to network, dinners and other events. Be sure to go to as much of these as possible and use to meet new people. These are the perfect networking events and can help you relax after a long conference day.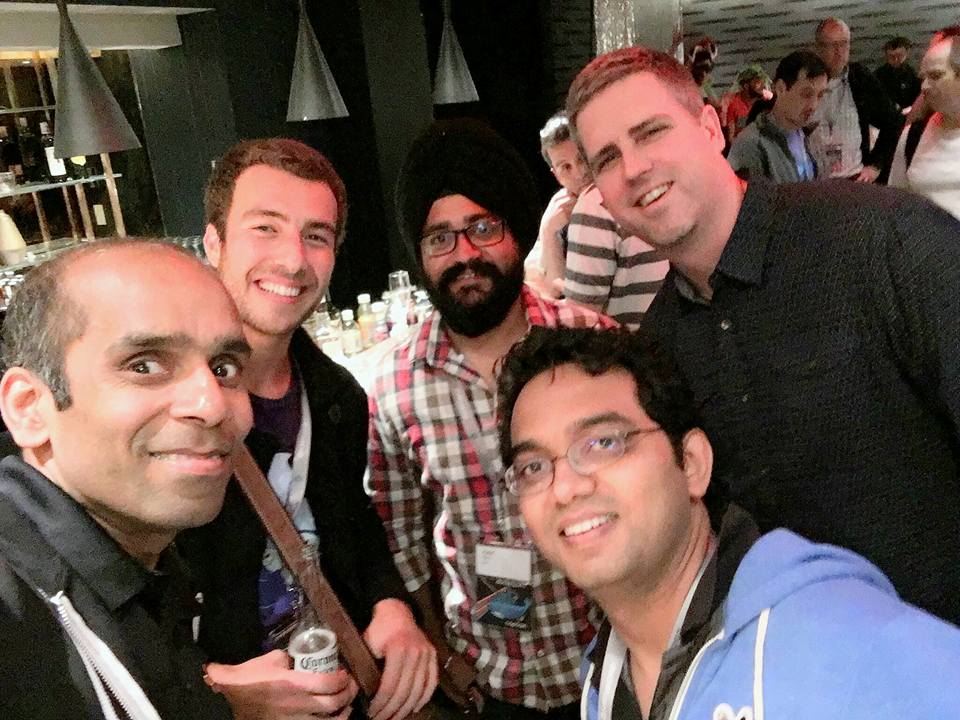 #5 – Don't Forget to Follow-Up
The insights you gained at the conference are likely to be useful for your team, so make sure to set aside time to pass on what you learned. Whether it's leading an in-person session or writing an email or post to document the most valuable information, proactively sharing information will help your colleagues do better work while establishing you as a leader on your team.There's no better place than a conference to take stock of the state of your industry and your profession. Make the most of your time, and have fun!
References:
Please follow and like us: